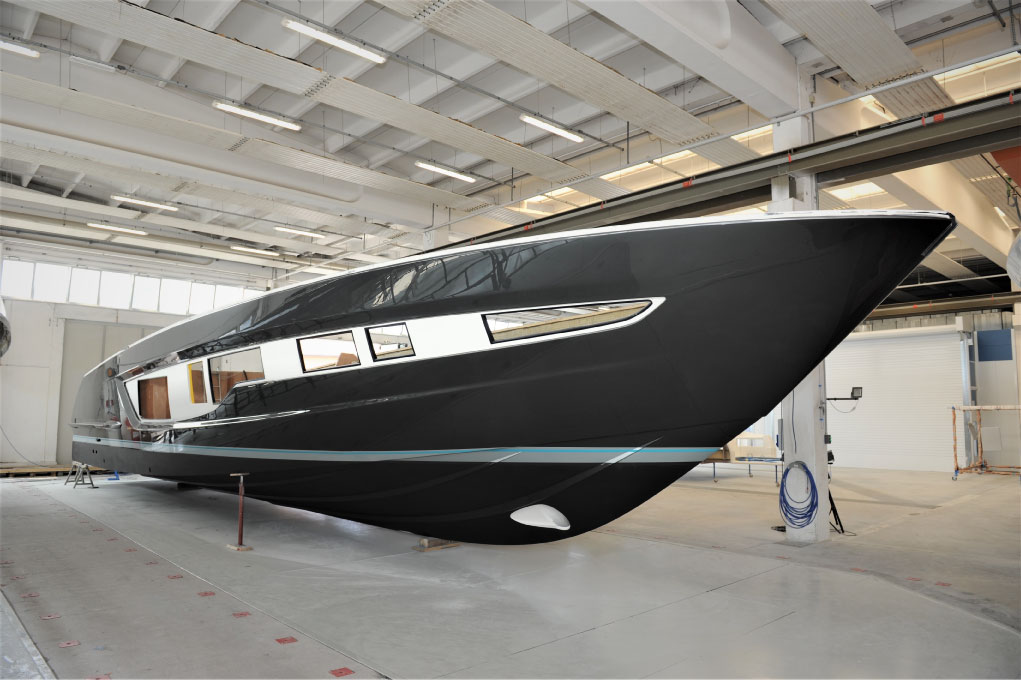 During 2019 I.A.P. started to use its skills and professionalism also for the nautical field, especially in the yacht sector, offering surface treatment services on complete boats and/or parts of them.
Thanks to the collaboration with companies specialized in supplying products and equipment for the nautical industry, I.A.P. is able to offer maximum customization to the customer in terms of choosing the materials and the final aesthetic result.
Activities in the workshop:
Internal and external painting of boats, and / or parts of them;
Fiberglass repairs;
Gelcoat restorations;
Application of multi-layer organic coatings with high aesthetic impact;
Application of protective coating for adhesive decorations;
Gelcoat polishing;
Organic coating polishing;
Application of protective paints for the immersed part;
Applications of anti-slip treatments;
On specific request it is possible to carry out activities outside our facilities:
Localized restoration of painting;
Gelcoat polishing;
Polishing of organic coatings.